Summary
10 authors (including me) chose 1 top stock each for 2020.
I chose Pembina Pipeline as my top idea. I explain why below.
Earlier this month, I bought Pembina Pipeline and TD Bank for their safe ~4-5% yields and reasonable valuations.
I will consider buying Intact Financial in the future.
Ten contributors at Motley Fool Canada (including myself) put together a list of top Canadian stocks for 2020. My fellow colleague, Chris Liew, coincidentally chose the same top idea as me, so there are nine top stock ideas instead of ten.
My top stock for 2020 is Pembina Pipeline (TSX:PPL)(NYSE:PBA). Just like my top stock pick of Enbridge (TSX:ENB)(NYSE:ENB) for December 2019, I chose Pembina as a defensive name that pays a nice dividend. They're both energy infrastructure companies that generate cash flow that is quite stable
From the remaining 8 names, I also like TD Bank (TSX:TD)(NYSE:TD) as a solid dividend investment, while Intact Financial (TSX:IFC) is a quality business that I'd consider buying in the future.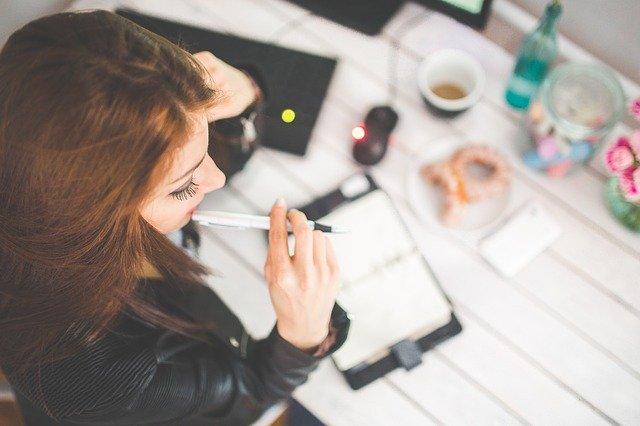 Pembina Pipeline yields 5%
Pembina offers nice monthly income and stable growth, which in combination, can deliver long-term total returns of roughly 10-13% per year.
Mick Dilger has been Pembina's CEO since 2014 and before then, he was the company's COO. Since 2014, the company has increased its operating cash flow per share by about 14.8% per year.
Pembina just completed the Kinder Morgan Canada acquisition earlier this month, which was ahead of schedule. Keeping its promise, Pembina increased its monthly dividend by 5%.
The forward yield is nearly 5.2% based on the higher monthly dividend of CAD$0.21 per share that will be declared in January 2020 and payable in February 2020.
Pembina has a track record of growing its profitability. It has increased its adjusted EBITDA over time. Based on its midpoint guidance, Pembina's adjusted EBITDA per share will grow about 6.4% from 2019 to 2020.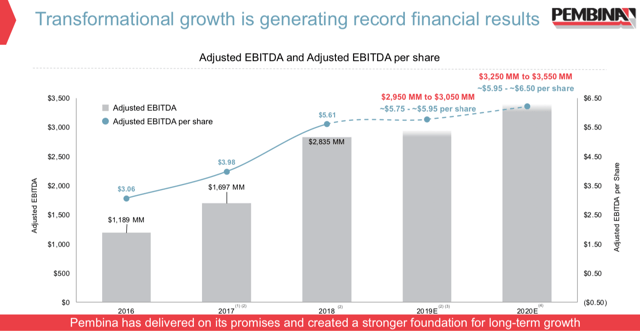 Pembina is a trustworthy dividend stock. It has maintained or increased its cash distribution or dividend every year since its income fund days as early as 1997. In late 2010, Pembina changed to a corporation. Since then, it has increased its dividend by almost 62%, while reducing its payout ratio over time.
The energy infrastructure company is committed to maintaining a payout ratio of less than 100% of fee-based distributable cash flow. This payout ratio is estimated to be roughly 78% in 2019, which is much lower than 2015's 135%.
Therefore, Pembina stock has been increasing its dividend payout, while improving the safety of its monthly dividend.
Read More